Miami Beach AC Services - Residential AC Service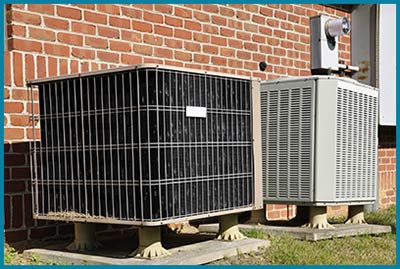 Technology has become indispensable in our lives. Imagine surviving the scorching heat of the Miami Beach, FL area without an air conditioner! With increasing urbanization and escalating temperatures, it's becoming almost impossible to live without HVAC systems. These technological marvels have come to occupy an important place in our lives, and we need to take good care of them to ensure that they last their lifetime. To service your unit, it is important to find a reliable AC service company that offers top notch services at affordable prices. While with so many AC service companies in the region, there is no dearth of help, it is crucial that you hire the right one for your needs.
Miami Beach AC Services is the leading AC service company in the region and is trusted by the vast majority of community members. We offer all kinds of help at affordable prices. If your air conditioner is not functioning well, just dial 786-584-8037 for quick, efficient help.
Who are you letting into your home?
Before you hire someone, make sure to ask yourself about the company you are hiring. Keep in mind, you will be letting in a few people inside your sanctuary and you have to be doubly sure of them. You must never usher in someone who doesn't have proper credentials. There are many unscrupulous people who pretend to be technicians and on the pretext of examining your air conditioner can escape with the important parts or even sell it on the black market. When on the lookout for residential AC services, it is important to hire only reliable and reputed service companies.
With more than two decades of experience in servicing residential and commercial HVAC systems, we are the best known company in the region.
Best-in-class AC expertise
At Miami Beach AC Services, we handle all kinds of AC services. So whether it is expert consultation or installation or indoor air quality improvement that you are looking for – we can do everything and more. There is hardly anything related to air conditioners that we cannot solve. We have with us a strong team of expert professionals who have extensive knowledge and experience in servicing AC machines. Added to that, we have with us state-of-the-art equipment and a fleet of mobile vans to enable our experts to offer quick, high quality help.
Here's a look at some of the service we provide:
Choosing the right AC:
Today there is a wide range of air conditioning systems available in the market. If you are unsure about the best option for your property, we can guide you about the right one. We will assess your requirements to zero down on the one that's best suited for your purpose.
Installation:
AC installation is something that is best left to experts. If you are considering installing a machine, hire professionals to do the job the right way so that the machine works smoothly.
Repair:
If your air conditioner is not working well, don't throw it away! Let our experts assess it; maybe all it needs is some repairs.
Maintenance:
At Miami Beach AC Services we have flexible maintenance plans that you can opt for to ensure that your machine is working in top condition at all times.
We care for your home as if it were our own
After completing their work most experts leave the place in a mess. However, we would never do that. Before we begin our work, we lay down sheets, carpets and wear boots over our shoes. We are careful not to cause any damage to your property while we are at work. And after we are done, we leave the place just as we had found it.
If you are looking for quality residential services in Miami Beach, FL area, call 786-584-8037!