Services Miami Beach AC Services - Miami Beach, FL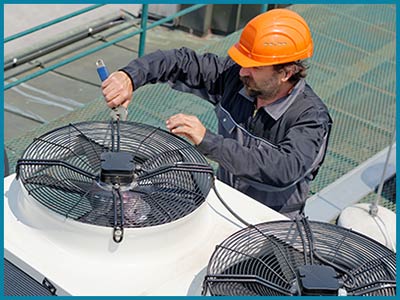 Today with temperatures escalating in many places in the world, air conditioning has become an indispensable part of our lives. More so in places like Miami Beach, FL that are subject to high summer temperatures. An air conditioner has become a necessity and its proper installation and maintenance can go a long way towards ensuring that it keeps functioning to its optimal capacity for a long time. Regular upkeep of the machine will ensure that your property is cool and comfortable at all times. If you are looking for expert AC services in the region, call Miami Beach AC Services on 786-584-8037. We have over twenty years of experience in servicing HVAC machines of all makes and no matter what help you need, you can rest assured that we will provide.
Services integrated under one roof
An air conditioning unit passes through several hands during its tenure. First, someone installs it, and then there is someone else who repairs it when it malfunctions. For emergency repairs, you choose from 24/7 service companies, and finally, when you want to replace your unit, you will have to call some other company for consultation. What makes us unique is that we offer everything under one roof. So whether you are looking for installation or consultation or repairing or anything related to AC services, you can count on us to deliver. Integrating all air conditioner services under one roof has made it very easy for our clients to source the help they need. We also stock a wide array of replacement parts so you never have to worry about having to buy them separately for your machine. When you call us, you can relax knowing that everything about your air conditioning unit will be taken care of.
Catering to diverse needs:
Are space constraints preventing you from installing ductwork in your property? Our experts can offer ductless solutions for your property. Are you looking to install an energy efficient machine? We can help you choose the right machine. No matter what your air conditioning service requirements area – Miami Beach AC Services can handle them all. From simple machines installed in homes to centralized systems in commercial spaces, we are equipped to offer a wide array of services to cater to all kinds of machines.
Looking for professional AC services in Miami Beach, FL area? Dial 786-584-8037 now!
When faced with the sweltering heat of Miami Beach, FL, you involuntarily reach out for your AC systems to keep your interiors cool and comfortable. Over time, air conditioners have become indispensable for people in the region. If you are relocating to a new place or are looking to upgrade your machine, it's important that you choose the right AC service company to install a new air conditioning unit. Keep in mind, improper installation can lead to a host of issues including reduced efficiency and high utility bills. If you are looking for new AC installation, call Miami Beach AC Services by dialing 786-584-8037. We are the best-known AC service company in the region and offer a broad array of AC services to both residential and commercial property owners. Click to read more...
The summers in Miami Beach, FL are quite intense and the only way you can stay cool and comfortable is by switching on the air conditioning. While an AC is a sturdy machine and can withstand rough usage, it is also a machine after all and is prone to repairs and breakdowns. When your air conditioning is not working or is blowing warm air, it's a sign that something is wrong and you need to call in the experts right away. It is also an indication that if the issues are not fixed right away, it can lead to more trouble, and expenses. It is therefore advised that you never put off repairs. In fact, you should take action at the smallest sign of trouble. Click to read more...
An AC is one of the most used machines in daily life, and one that is crucial to help us stay comfortable when temperatures are soaring in Miami Beach, FL area. But, does your machine get enough attention from you? Think of how much you care for your other devices such as your mobile phone or your car, but when it comes to your air conditioner, it often lies ignored until it develops some serious issue. Click to read more...
Miami Beach AC Services is a well-known AC service company in the Miami Beach, FL area. We offer a broad range of services. Whether it is installation, repairs, maintenance or consultation that you are looking for, we can handle everything and more. We have been serving the community for over two decades and have over time, become the one-stop destination for all kinds of AC services. Apart from servicing your air conditioning unit, you can also call us on 786-584-8037 to ensure good indoor air quality in your property. Click to read more...
Your office must be comfortable so that employees are at their productive best. It is impossible to work in the sweltering heat of Miami Beach, FL area without air conditioning. A well-working HVAC system can positively impact your employee productivity. If your commercial air conditioning system is not working to its full capacity, Miami Beach AC Services can help you. With over twenty years of experience in dealing with commercial HAVC systems, we are best suited to take care of all your AC needs and can be reached at 786-584-8037. Click to read more...
Having to live without air conditioning for even a few minutes can be distressing. But what if your AC breaks down in the middle of the night when no AC service company would be available to help? Imagine the discomfort you would have to endure for the rest of the night! Or what if you have an important client coming over to your office, and your air conditioner has broken down? At such critical times, call Miami Beach AC Services right away. We are the best known AC service company in and around Miami Beach, FL area and work 24/7 to ensure that you would never have to be without air conditioning at any time. No matter where you are located in the region, we can reach you in the shortest time and fix your system. Click to read more...
Technology has become indispensable in our lives. Imagine surviving the scorching heat of the Miami Beach, FL area without an air conditioner! With increasing urbanization and escalating temperatures, it's becoming almost impossible to live without HVAC systems. These technological marvels have come to occupy an important place in our lives, and we need to take good care of them to ensure that they last their lifetime. To service your unit, it is important to find a reliable AC service company that offers top notch services at affordable prices. While with so many AC service companies in the region, there is no dearth of help, it is crucial that you hire the right one for your needs. Click to read more...