Miami Beach AC Services - New AC Installation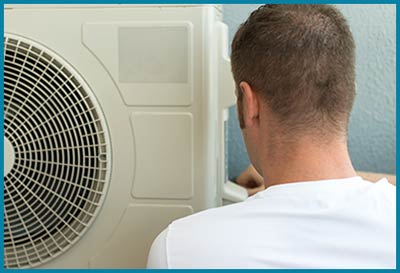 When faced with the sweltering heat of Miami Beach, FL, you involuntarily reach out for your AC systems to keep your interiors cool and comfortable. Over time, air conditioners have become indispensable for people in the region. If you are relocating to a new place or are looking to upgrade your machine, it's important that you choose the right AC service company to install a new air conditioning unit. Keep in mind, improper installation can lead to a host of issues including reduced efficiency and high utility bills. If you are looking for new AC installation, call Miami Beach AC Services by dialing 786-584-8037. We are the best-known AC service company in the region and offer a broad array of AC services to both residential and commercial property owners.
Unbeatable advantages of new AC installation
Reliable comfort: No more sweating in the heat due to a defunct AC
Energy savings: Newer ACs are equipped with better SEER ratings and are energy efficient
Low costs:Operational costs are at a minimum.
Quiet operation: New AC machines do not produce any noise
Better air quality: Modern day AC systems are designed to keep out dirt and debris and offer better indoor air quality
An all-in-one service you can't refuse:
When planning to install a new machine, you might be tempted to do the work yourself. An AC is a complex machine and a DIY is not advised at any cost. To install an air conditioner, it is best to take the help of experts such as:
An AC contractor: A contractor assesses your property to determine the kind of system you would need, how to layout the ductwork and how to achieve highest energy efficiency.
Assistants:Experts to help with the ductwork, electrical wiring, drilling and bracket mounting are also required.
Well, hiring all these professionals to install an AC can be expensive! But don't worry! At Miami Beach AC Services, we offer everything under one roof and eliminate the need to hire multiple experts. With us, the installation process is simple and reliable and you would never need worry about violating your warranty terms.
We install air conditioning in:
Residential properties:
With us around, you need not worry about having to keep your home cool and comfortable. No matter the kind of home you own, we will assess it and recommend the right system for your requirements. With plenty of professional experience in helping clients buy the right AC, you can depend on us for the right guidance.
Commercial properties:
Commercial systems are widely different from residential ones. Whether it is the complexity of the unit or the tonnage, or the installation process, everything is different. A comprehensive assessment of property is done by the experts from Miami Beach AC Services and various factors taken into consideration before they recommend the right system for the property.
Some of the air conditioning systems we install include:
Split AC machines
Window units
Central HVAC systems
Portable ACs
Ductless/Ducted variants
If you are looking for timely, efficient and fast AC installation services in Miami Beach, FL area, all you need to do is call 786-584-8037!