Miami Beach AC Services - AC Maintenance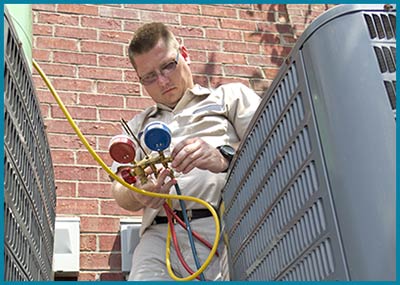 An AC is one of the most used machines in daily life, and one that is crucial to help us stay comfortable when temperatures are soaring in Miami Beach, FL area. But, does your machine get enough attention from you? Think of how much you care for your other devices such as your mobile phone or your car, but when it comes to your air conditioner, it often lies ignored until it develops some serious issue.
While these mechanical marvels are designed to withstand rough usage, they are also machines and are prone to failures at some point or the other. Neglecting the maintenance of the machines can lead to expensive repairs. Therefore, just as you service your car, your air conditioning unit too needs periodic tune-ups so that it can continue to run well – and this is where Miami Beach AC Services can help you.
Benefits of opting for our AC maintenance checks:
Your AC is an expensive investment and if you want to ensure that it lasts its lifetime, you need to call us on 786-584-8037 for regular maintenance checks. These are the chief benefits of partnering with us:
Regular upkeep of your system protects it from heavy repairs and possible replacement.
Prevents unexpected shutdowns:
When you schedule regular maintenance, you don't have to worry about your machine breaking down when you need it the most. The experts identify the issues early on and nip them in the bud.
If you schedule tune-ups, but forget to keep track about the same, don't worry! At Miami Beach AC Services, we follow up on our clients before the maintenance check is due.
What if a major issue comes up during the check-up? When you have signed a maintenance contract with us, you can rest assured that we will fix repairs of any scale at subsidized prices.
Often property owners want to avoid the costs of AC maintenance. With us, you need not worry about having to empty your wallet. Our services are cost-effective.
Greater energy efficiency:
An AC system that does not work well can cause your utility bills to spike. Our AC experts can reduce power consumption and ensure that it runs well at all times.
Flexible maintenance plans tailored as per:
Home HVAC needs:
Most residential properties have an average of 3 ACs installed and in large villas there are centralized systems in place of single units. No matter the kind of home you have, we know that paying high service charges, keeping track of maintenance schedule or fixing issues can be a hassle. At Miami Beach AC Services, we are here to help make everything easy and smooth.
Commercial HVAC needs:
The systems used in commercial spaces are quite complex and need added attention. Our experts are fully equipped to handle ACs of all sizes and for all purposes. Over the years, we have come to be known for our fast, comprehensive and cost-effective help. We are available 24/7 in Miami Beach, FL area so that there is no disruption in your business activities due to a defunct machine.
Facing troubles with your air conditioning unit? Don't fret! No matter what your AC service-related needs, we can fulfill it. Just dial 786-584-8037 for quick, affordable help!